Become a puppy carer with us now!
The puppy carer program sees volunteers care for a puppy in their home from the age of eight weeks, until they are approximately 12-15 months of age.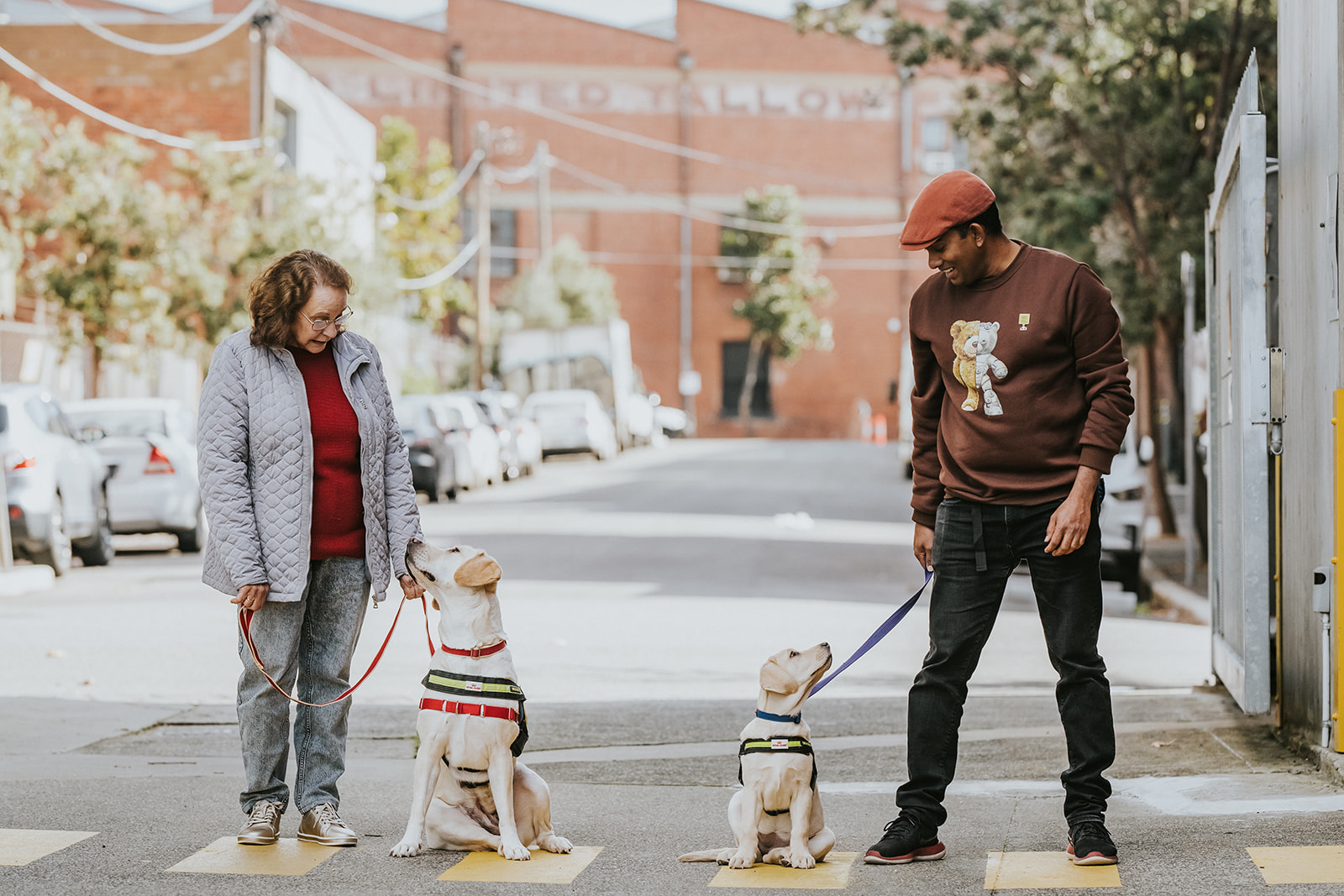 Your role as a puppy carer is to:
Provide a loving home and to nurture a Seeing Eye Dogs puppy
Help to socialise them
Teach them basic skills such as toilet training, to sit, and to walk nicely on a lead.
You will receive:
All equipment, food, dog health care, vet costs and training covered by Seeing Eye Dogs
Ongoing support from a puppy development trainer
The only cost to you is your time and affection. Puppy caring is a very rewarding experience and we couldn't operate without the volunteers that care for our pups.
This program is taking applications:
Victoria: Greater Melbourne, Geelong, Mornington Peninsula, Macedon Ranges, Bendigo and Ballarat regions and surrounding areas
Queensland: Sunshine Coast, and selected areas of Brisbane and Gold Coast
New South Wales: Central Coast and selected areas in Northern Sydney including Hornsby Shire Council and City of Parramatta
Attend a puppy caring information session
Our puppy caring information sessions online or in person hosted by staff and experienced volunteers tell you everything you need to know about caring! You'll get the opportunity to hear about puppy caring and the Seeing Eye Dogs program, plus you can ask any questions you have about the caring program specific to you.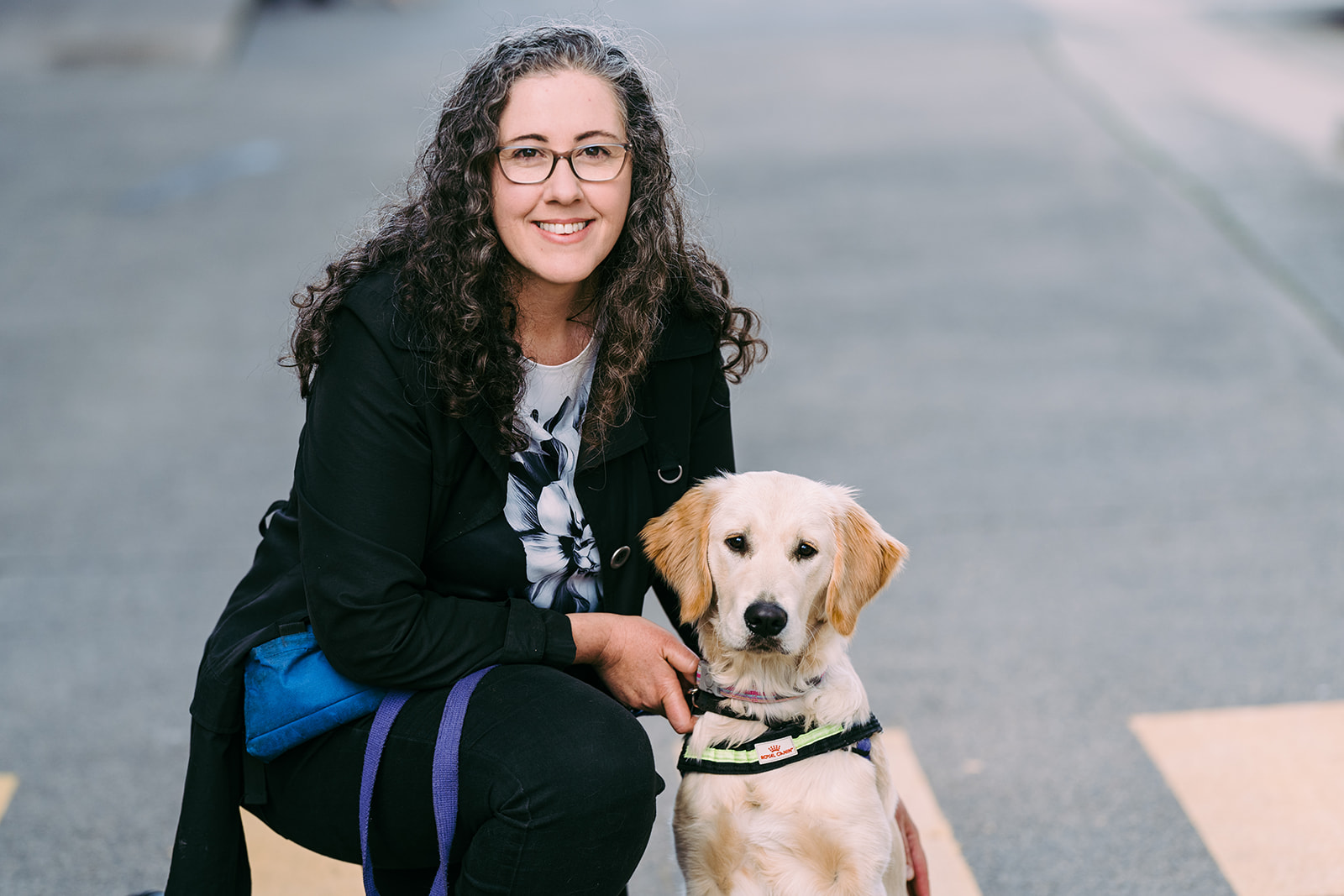 Apply today, and help raise a puppy that can one day go on to be an invaluable part of someone's life who is blind or has low vision.
Types of care needed
Want to learn more?
Hear from some of our puppy carers
Watch Channel 9's 6pm news segment, 'Seeing Eye Dogs puppy cares needed' with Liv Butcher and family, senior puppy development trainer Kim Rulach, and Channel 9's presenter Justine Conway. Pups Eduardo (yellow) and Eliza (black) almost stole the show from nine year old young Lola who was so well spoken and shaping a new generation!
Liv, Aaron and Lola continuously open their hearts and homes as dedicated puppy carers for Seeing Eye Dogs. We couldn't do it without them and all our other dedicated volunteers.
"We thought it was a great opportunity to give back to the community together." Liv says. The family and pups have been on lots of adventures, the shops, swimming lessons, the theatre, and Lola's school.

While the hardest part of being carers is giving a pup back, this is what the Liv and her family enjoy the most – making a difference for someone who is blind or has low vision.

"We just give them the biggest hug and we wish them well. And we just then get another puppy and we start the whole process again and then just keep giving back as much as we can."
If you, or your friends of family would like to find out more about becoming a puppy carer, come along to a free information session.