What happens when I submit an application?
You need to submit an application for each dog you are interested in, making sure to tailor it to the needs of that particular dog.
You will receive an email outlining next steps within 2 business days.
How are the applications assessed?
Our adoptions team read through each application and will select the most suitable applicant to come in for a meeting.
Will I be updated on the outcomes of each dog?
When we have received enough applications to assess the advert will be removed. All of the applicants will be updated throughout each stage of the process.
Do you accept interstate applicants?
We only accept applications from the same state the dog is based in.
What should I expect when I take my adopted dog home?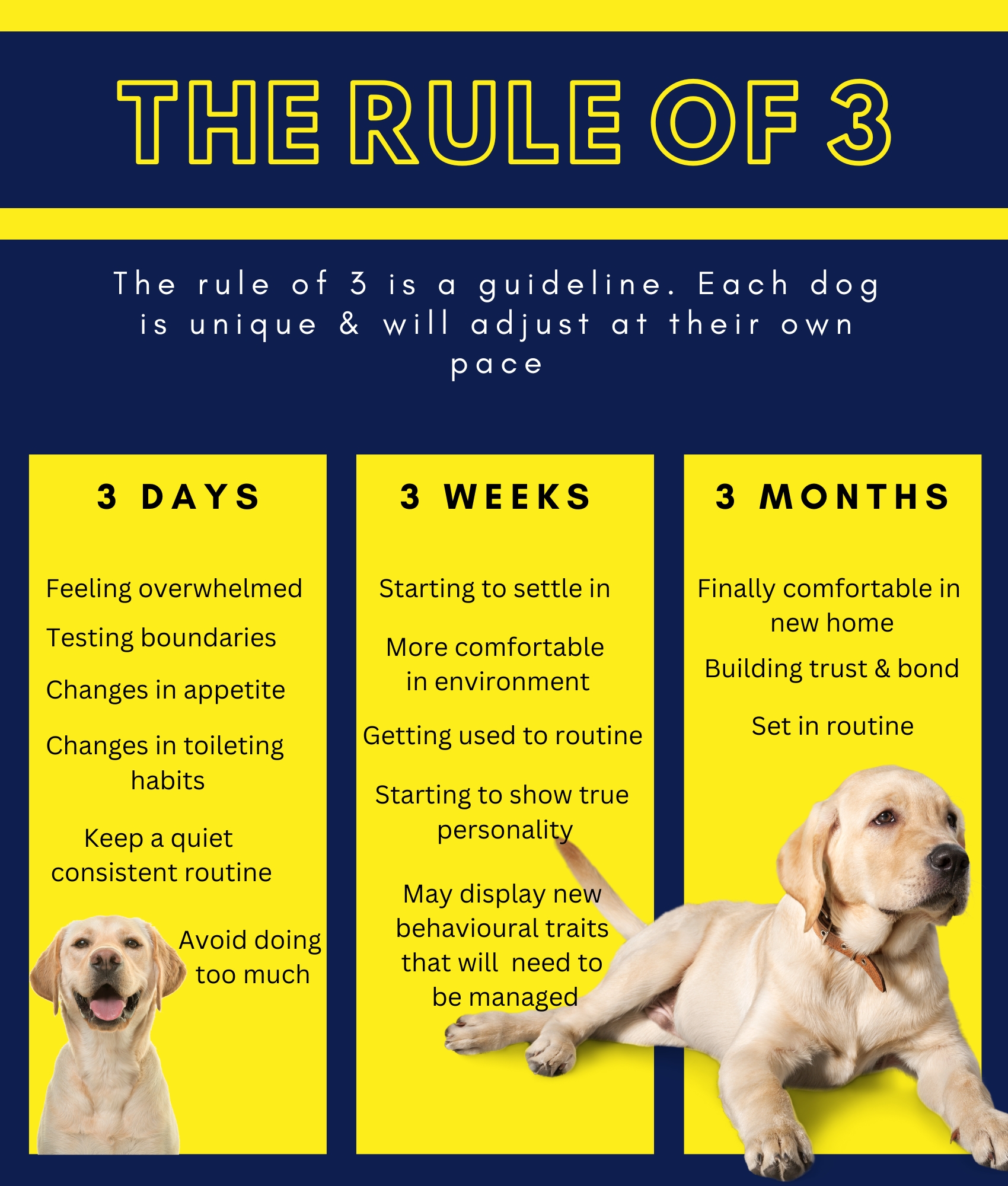 DOGS AVAILABLE IN QUEENSLAND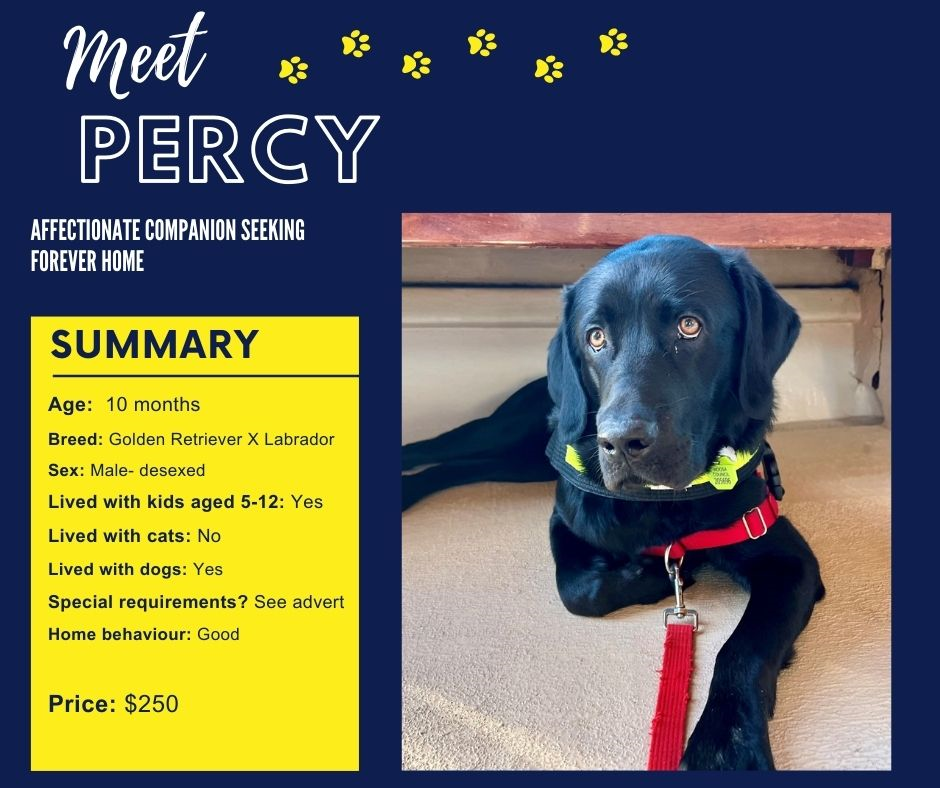 Introducing Percy, a young and affectionate dog ready to share his love and companionship with a new family. While Percy won't be continuing in the Seeing Eye Dog Program due to lack of focus and drive he will make a wonderful loving pet.
Affectionate Nature:
Percy is a dog who knows the power of a gentle touch. He's always ready to offer a paw, signaling his desire for pats and attention.
People-Centric:
Percy thrives on human company, especially within the comfort of home. He's content to be near you, providing a steady stream of affection.
Reactions and Behaviour:
Sudden noises or movements might catch Percy's attention, leading to a brief alert bark. However, he quickly calms down when presented with a chew toy.
Outdoor Enthusiast:
Percy loves walks in parks and quieter residential areas, where he can explore and enjoy his surroundings.
Previous Household:
Percy was raised in a household with 2 adults, children, and a senior pet dog, making him a great fit for homes with diverse family dynamics.
Preferred Routine:
Percy thrives on a set routine, surrounded by his favourite toys and a cosy rest area.
Ideal Companionship:
Whether as a sole pet or alongside a calm-tempered existing dog, Percy's gentle demeanour will blend seamlessly into your home.
Health Considerations:
Percy's has recently undergone some veterinary tests after presenting with some gastrointestinal symptoms. These tests have indicated a dietary intolerance as the likely cause. He's currently doing well on a specialised diet. This dietary approach, as well as close monitoring of his health, will be an necessity to ensure his continued health and happiness.
Our vet team is happy to chat with any prospective applicants interested in adopting Percy and wanting to know more about his health management.
Ready for Adoption:
If you're seeking a furry friend who's eager to shower you with affection, share walks in the park, and be a steady presence in your life, Percy might be the perfect match.
Please note Percy is only available to applicants within driving distance of Maroochydore Queensland.
DOGS AVAILABLE IN VICTORIA
More dogs being advertised soon.
Have you thought about Puppy Caring?
You can care for a pup from 8 weeks up to 15 months of age, either full-time or a minimum of 6 months if a shorter time is more suitable for you. Apply now.