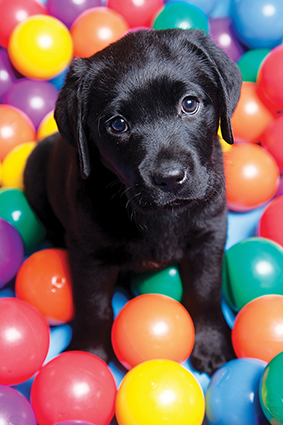 Want To Win Some Great Prizes?
Purchase tickets in the Seeing Eye Dog Lucky Puppy Lottery 67
Be in the draw to win some great prizes and also know that your contribution is helping to provide training and medical care for our gorgeous puppies - who are destined one day to become someone's much loved Seeing Eye Dog.
Now thanks to the lucky puppy lottery you can not only change someone's life, but you may also be lucky enough to have your life changed too!
Seeing Eye Dog Lucky Puppy Lottery 67
Major Prizes
1st prize total prize value $45,000
A Mitsubishi motor vehicle (to the value of $25,000) - supplied by Motorama Mitsubishi PLUS $20,000 CASH (EFT)
2nd prize: $10,000
Shopping Spree with a Harvey Norman Gift Card.
VIP – Super Puppy Sponsorship Draw
$2,000 Coles Group & Myer Gift Card.
Become a Super Puppy Sponsor before 28th May 2018 to be part of our VIP Draw.
Early Bird Draw
$1,000 Coles Group & Myer Gift Card.
Pay by noon 19th June 2018 to go into our Early Bird Draw.
Bonus Draw
$2,000 Coles Group & Myer Gift Card.
Purchase more than $50 worth of tickets by noon 25th June 2018 to enter our Bonus Draw.
How To Get Involved
Tickets go on sale 23rd April 2018
To purchase tickets or for more information call the Lottery Hotline on 1800 670 917
Log on to www.supportcharity.com.au/sed67
Tickets are only $2.50 each and are sold in multiples.
Major prizes will be drawn at 3.00pm on 2nd July 2018. All winners will be notified by phone and mail. An advert in the Public Notices section of The Australian, listing the winners, will be placed in the newspaper on the 4th July 2018.