18 December 2020
Hello! My name is Norris and I am so excited to be training to be a Seeing Eye Dog! I love my Carer, Rebecca, very much. I'm looking forward to living with her for a whole year.
From the age of eight weeks to 12 months, puppies like Norris live with Carers who build the foundations for them to become Seeing Eye Dogs.
Here's me at seven weeks of age, aren't I cute? This is when I met Rebecca for the first time!
---
Phew! Meeting Rebecca was great fun, but now I'm dreaming about our exciting adventures ahead.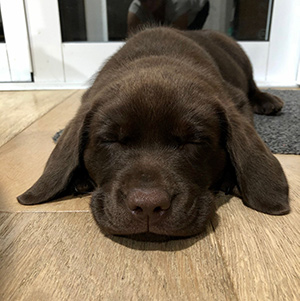 ---
Look at me sitting beautifully in my official puppy coat! I feel really special and proud.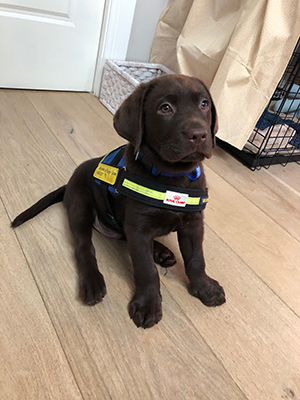 ---
Work time, play time, rest time, repeat. Here I am with my favourite toy, Mr Croc. We are the same size!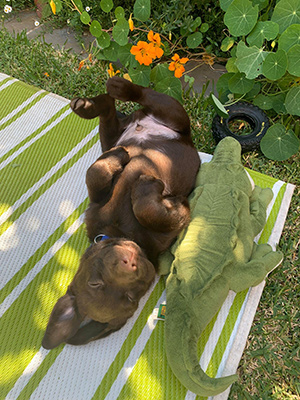 ---
I'm very calm and well behaved when Rebecca is driving. I like riding in the car because I know we are going on an adventure!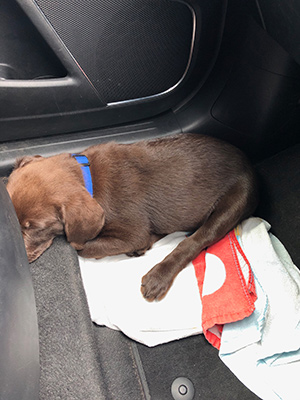 ---
Supermarkets are full of exciting sights and smells, but I quickly learnt to ignore distractions.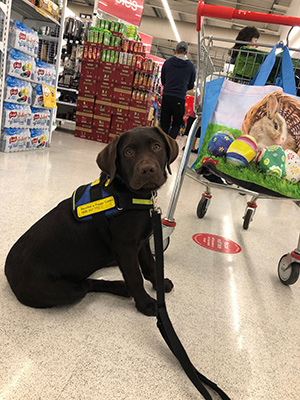 ---
Rebecca went to the dentist on the TRAM! I was quiet, calm and very well behaved.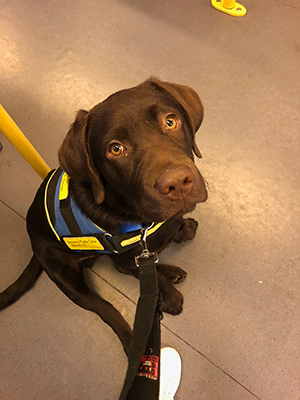 ---
Did you know I'm an athlete already? I won a Silver Medal in the Puppy Games. Rebecca is my biggest fan. Go Team Norris!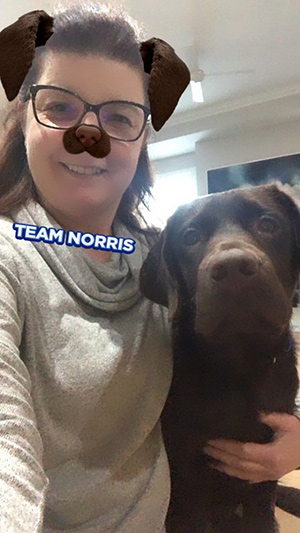 ---
Training makes me hungry! But I have learnt to sit by my bowl without eating until Rebecca blows a special whistle three times.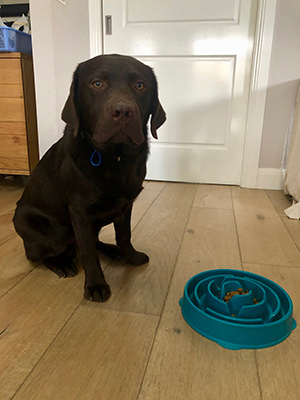 ---
I've learnt to walk in a straight line just ahead of my Carer. I am learning how to keep my human safe on stairs. We practise by stepping over the gardening tools at home.
---
After this important training and development stage, puppies are assessed as to whether they have mastered basic obedience.
Only the best of the best can progress to formal training with Seeing Eye Dogs.
Thank you for your life-changing support to help care for and train puppies to become Seeing Eye Dogs.