17 December 2020
Unique's Gold Medal Girl Power!

Move over, human Olympians. Four champion Seeing Eye Dogs pups-in-training took training and performance to the next level in our inaugural Puppy Games!
Trainers Brit, David, Paige and Claire and their pups Yaris, Meadows, Norris and Unique all competed in the first ever Seeing Eye Dogs Puppy Games.
A proud partner of the Petbarn Foundation's Seeing Eye Dogs Appeal, this special event raised $775,000.
Thanks to people like you and Petbarn, we have raised enough to support the breeding, caring and training of 15 more pups – thank you so much!
After competing in the Petbarn Dogstacle Distraction Course, the ROYAL CANIN® Puppy Food Bowl Challenge and the Time Trial Challenge, Seeing Eye Dog puppy Unique was crowned overall winner and graciously accepted her award with vigorous tail wagging before taking a well-earned nap.
---
Where are they now?
Gold Medallist: Unique
The only female Puppy Games competitor, continues to hit every training benchmark and, in her spare time, advocates for girl power with her fellow female pups.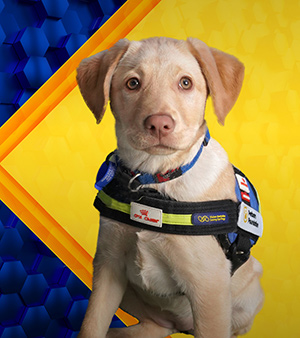 ---
Silver Medallist: Norris (also known as Choc Norris)
Lost his gold medal chance after taking a wrong turn in the final Time Trial Challenge. He has since secured a black belt in navigation.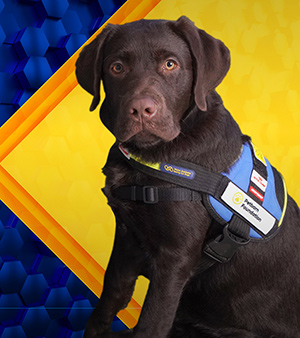 ---
Bronze Medallist: Yaris
The youngest (and sleepiest) Puppy Games athlete is now a confident performer, showcasing his elite skills for smoothfm, the Herald Sun and Nine News.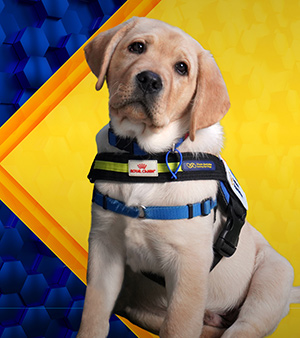 ---
Bronze Medallist: Meadows
A high-spirited Puppy Games participant, is now working to become less distracted, particularly around plush yellow hedgehogs.