11 October 2023
Spring has sprung and Vision Australia Seeing Eye Dogs is on the hunt for puppy carers to take in the newest arrivals of Seeing Eye Dogs puppies.
As the only national trainer and provider of dog guides, Seeing Eye Dogs is on the hunt for puppy carers across Australia who play a vital role in the development of Seeing Eye Dogs.
"Our volunteer puppy carers are an integral part of the training and development of Seeing Eye Dogs. Carers take puppies into their home when they're about 12 weeks old and care for them until they enter formal training at around 12-15 months old," Jane Bradley, Seeing Dogs' manager of puppy development, said.
"While with carers, the focus is on the pups learning basic commands and socialisation skills. Carers are supported in this by a Seeing Eye Dogs puppy development trainer and all food and vet bills are covered by Seeing Eye Dogs," Jane said.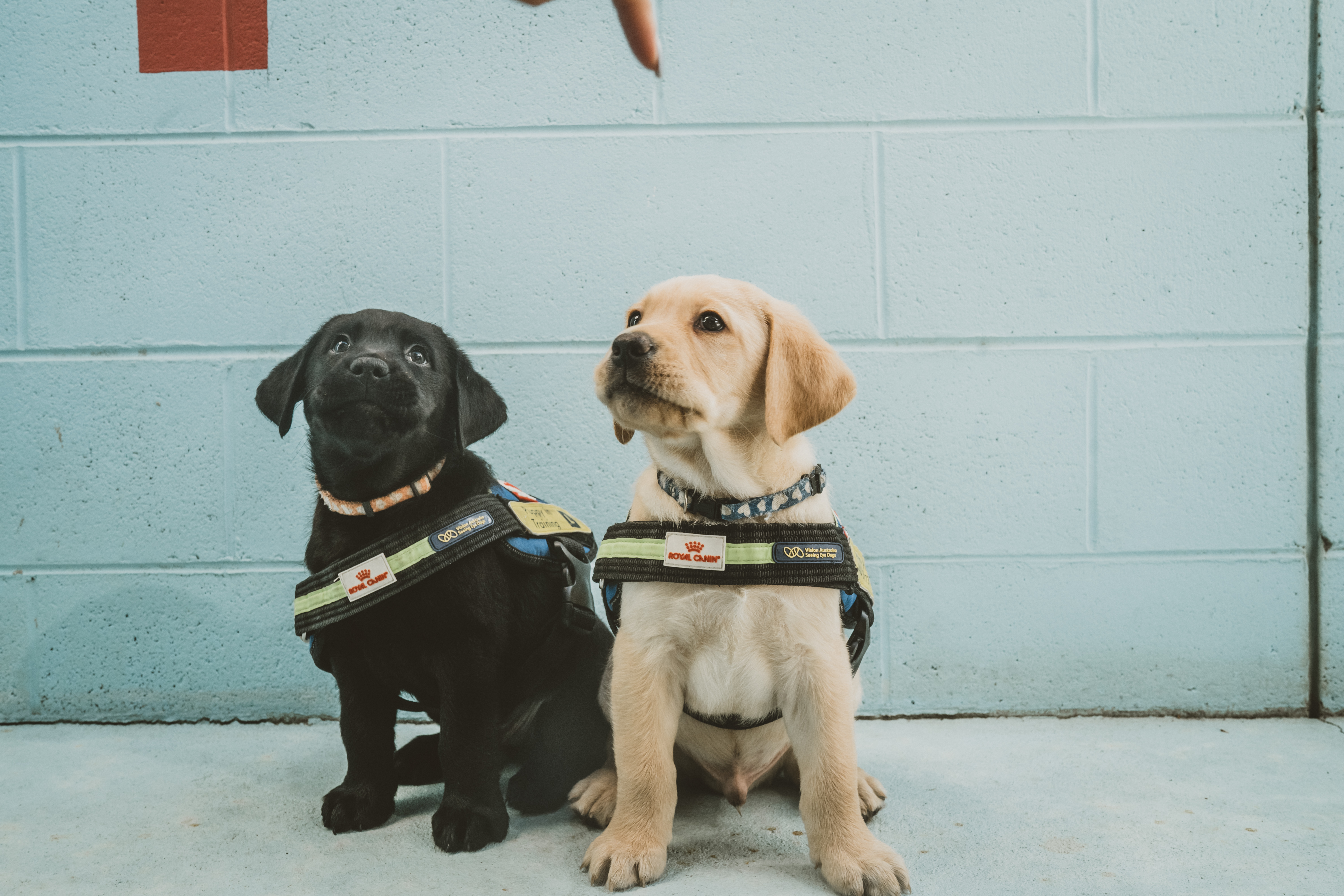 Caption: Seeing Eye Dogs is on the hunt for carers to look after pups like these
Each year, Seeing Eye Dogs breeds more than 200 puppies that enter the Seeing Eye Dogs program. Prospective handlers currently wait around seven months to be matched with a fully trained Seeing Eye Dog.
"The earlier we can place a puppy with a carer, the earlier they start learning the skills and behaviors needed to be a Seeing Eye Dog. Delays in placing puppies with carers have a flow on effect to when somebody who is blind or has low vision may be matched with a life changing Seeing Eye Dog," Jane said.
"For many people who are blind or have low vision, a Seeing Eye Dog is their key to being an active and independent member of the community. Without the support of our puppy carers we wouldn't be able to train and develop the number of Seeing Eye Dogs we require to meet the needs of our client base," Jane said.
"Like many organisations, recruiting volunteers is challenging but puppy caring is an opportunity that allows our carers to make a difference in people's lives and also join a tight-knit community of their fellow volunteers. Once someone becomes a puppy carer, it's not uncommon for them to care for multiple puppies."
Seeing Eye Dogs is currently on the hunt for puppy carers in Victoria, the Central Coast in NSW and the Sunshine Coast and north Brisbane in Queensland.
You can find out more or apply to be a puppy carer online today!