05 July 2019
July 7 to the 14th is NAIDOC Week. It is a celebration of the history, culture and achievements of Aboriginal and Torres Strait Islander peoples.
To commemorate this, Vision Australia Seeing Eye Dogs invited three of its Aboriginal or Torres Strait Islander clients to name one puppy each.
Over the course of this week, you'll get to learn about these three in this series of articles. First up is Kim from Melbourne.
Kim is a lecturer in Early Childhood Education for RMIT. She is also the Victorian Director for the World Organisation for Early Childhood Education.
Kim is also legally blind.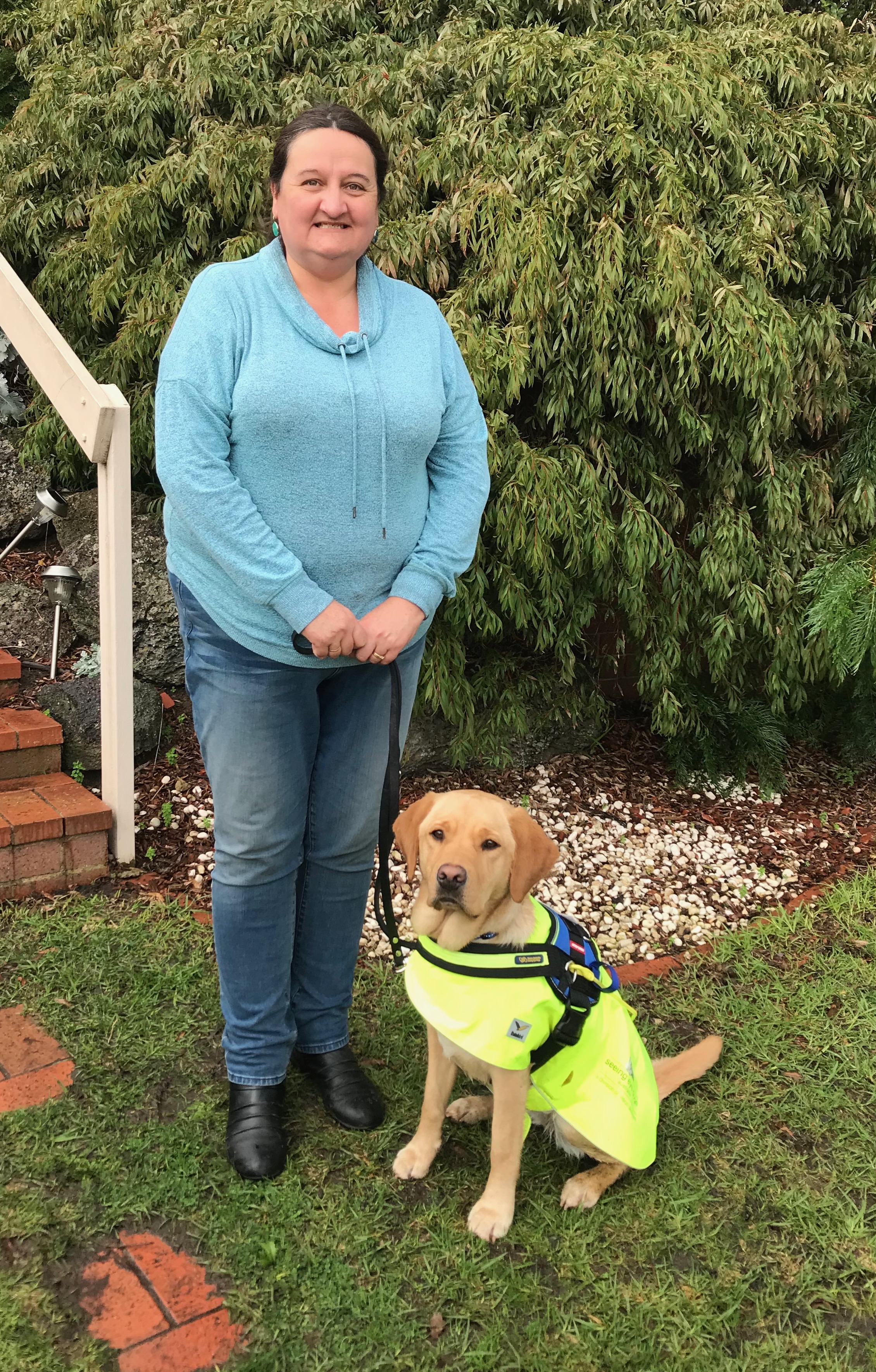 She developed Optic Neuritis in 2007 and her vision has gradually decreased since then. She initially had hopes that the inflammation of her eyes would go away, as it sometimes does with Optic Neuritis, but unfortunately that wasn't the case.
"It was very early last year when I was officially diagnosed as legally blind as the inflammation spread across both my eyes. Now my vision is somewhat like looking through a very dense flywire screen."
While Kim is only just beginning her journey with a Seeing Eye Dog, in this case a dog named Raya, she is excited about the possibilities that Ray will bring into her life as they journey together.
"I think Raya will give me a sense of freedom and confidence in the community, give me a chance to access it again. I think it's important for people with vision loss to be able to participate and be involved in the community."

As a part of NAIDOC Week, Kim was one of three First Nations people that was given the opportunity to name one of the recent puppies born at Seeing Eye Dogs. She chose the name "Minaaka".
"Minaaka means 'eye' in the Adnyamathanha language. I thought it was a very appropriate name for a Seeing Eye Dog. It is an honour to share language with my children and as part of the Vision Australia community.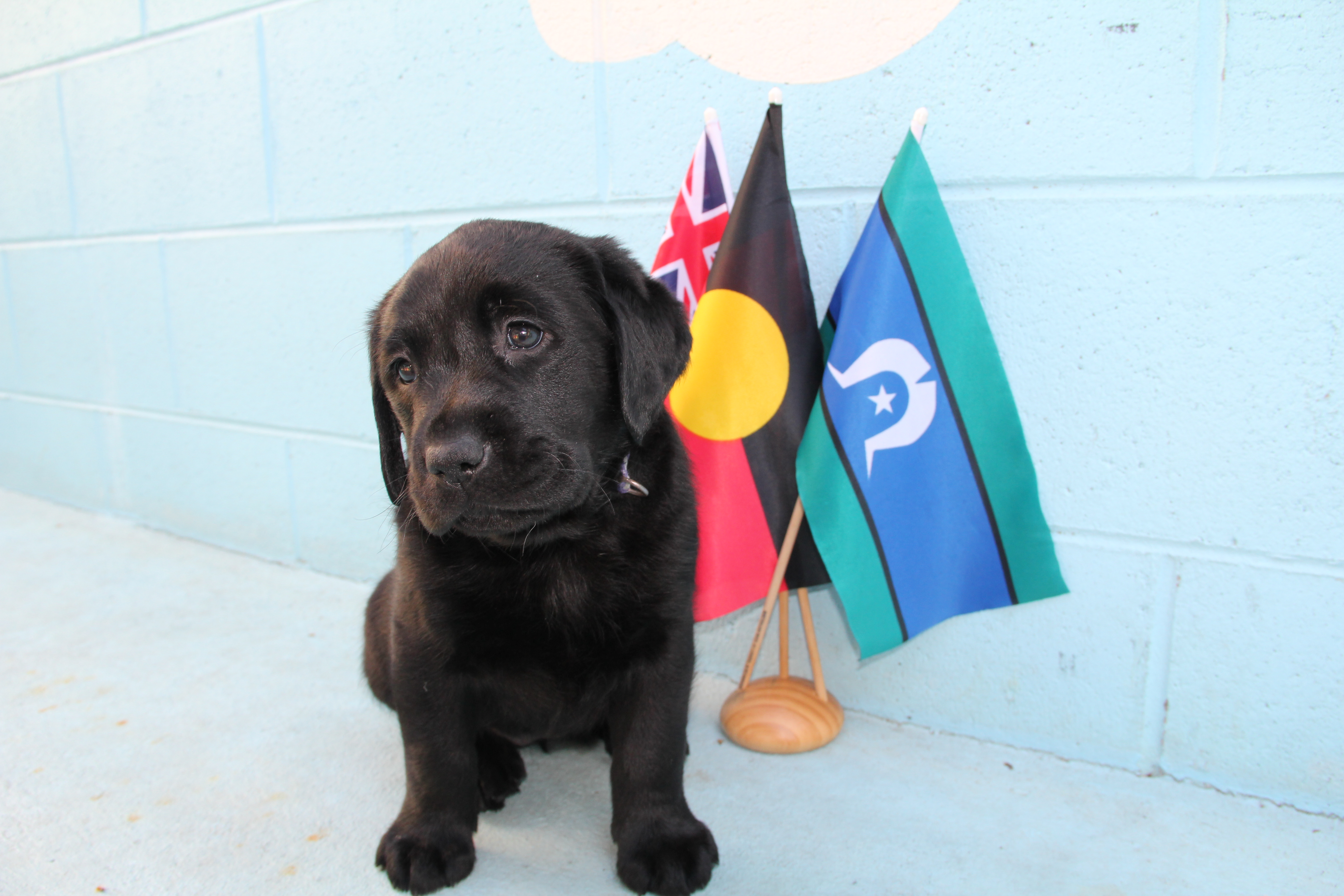 Join us on Tuesday when we'll have a profile on Brian, who will share with us why he named his NAIDOC Week puppy Waratah.