20 June 2019
In recognition of the 21st annual Take Your Dog To Work Day®, Vision Australia Seeing Eye Dogs is calling for more organisations in Australia to consider implementing Seeing Eye Dogs puppy caring policies to help support employees who want to volunteer for this important role.
Pet health nutrition company Royal Canin has recently put in place a policy for their head office in Melbourne. The policy outlines the responsibilities and clear expectations for employees as commercial property tenants so that Seeing Eye Dogs puppy carers, puppies and others in the office can have a safe and enjoyable experience.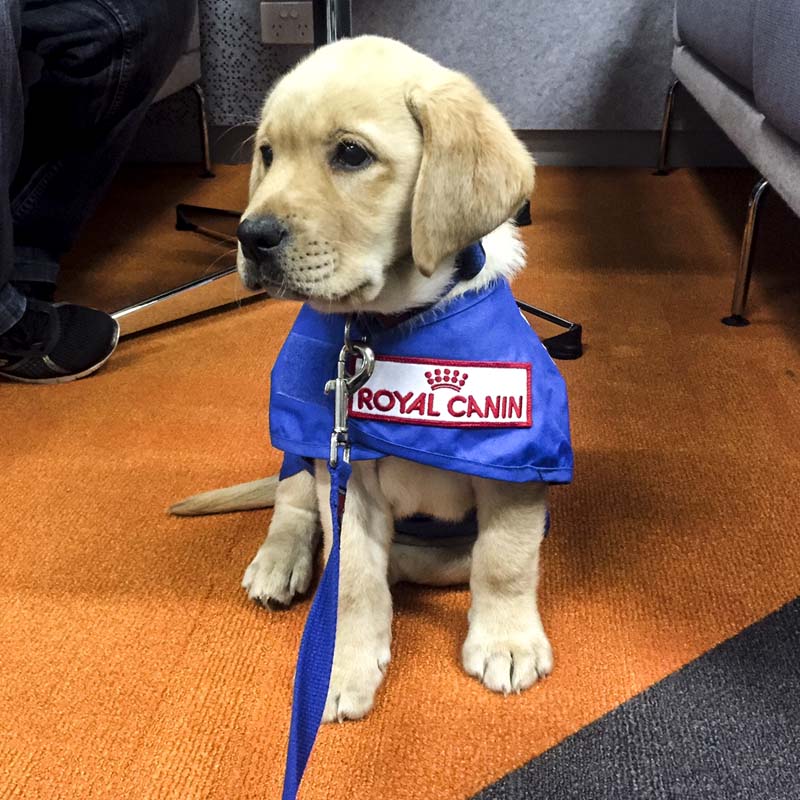 Many assistance dogs for our community, such as Vision Australia Seeing Eye Dogs, require volunteers to care for a puppy in their home and work to help them socialise in everyday situations and support training in basic skills.
Jane Bradley, Manager of Puppy Development at Vision Australia Seeing eye Dogs says: "Spring will soon be on its way, and in August our breeding mums will be giving birth to more than 40 pups. That's a lot of pups that will need caring. Having your workers band together as a puppy caring group is a great team-building exercise that's sure to bring smiles and joy to the office."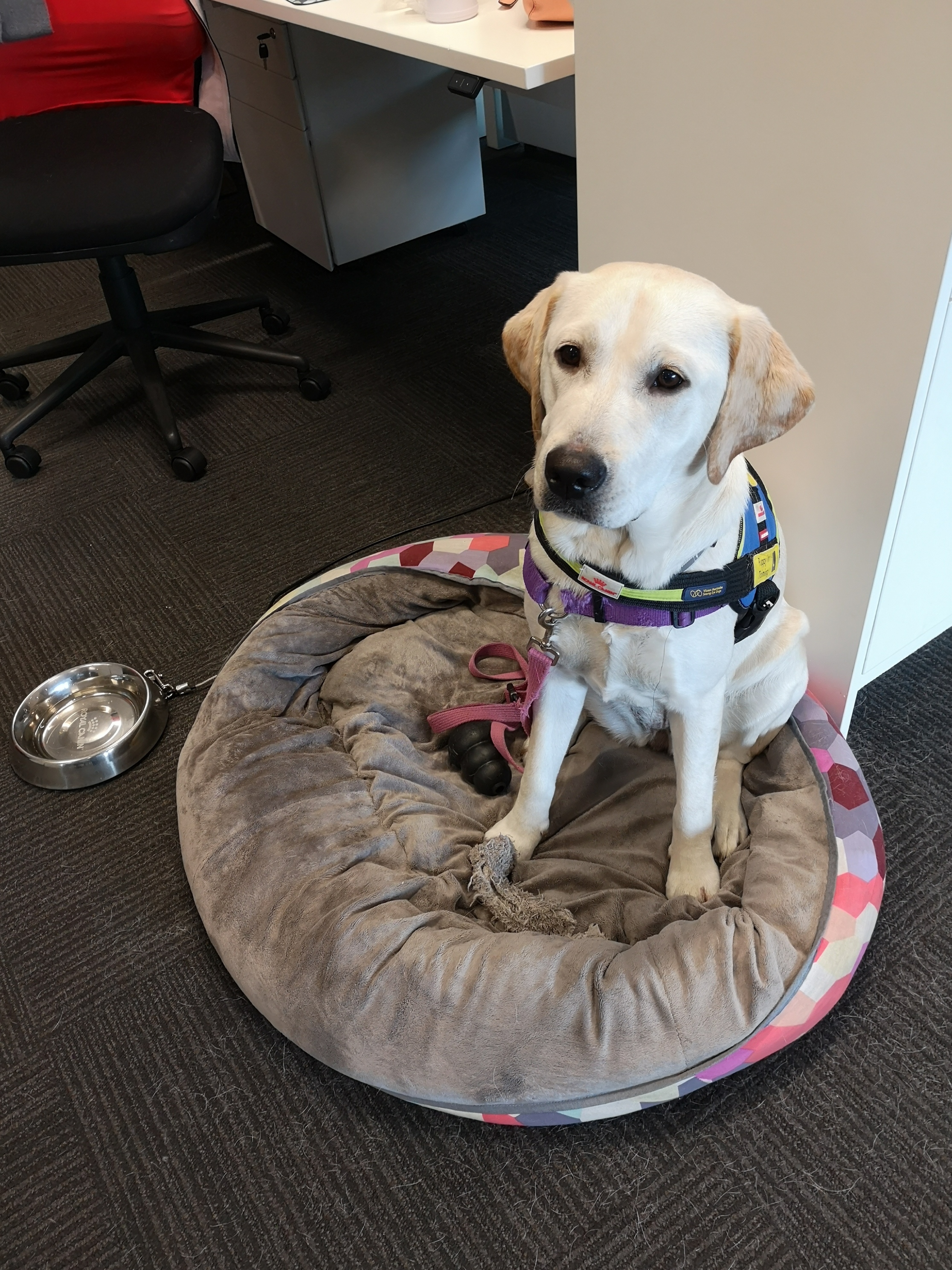 Bree Robinson, People & Organisation Director Royal Canin said their policy has helped more employees participate in Seeing Eye puppy caring.
"Having Seeing Eye Dogs puppies in training really creates excitement and a buzz across the office. Everyone is interested to meet the puppies and watch them grow up. They have become a part of our family and it just wouldn't be the same without them here."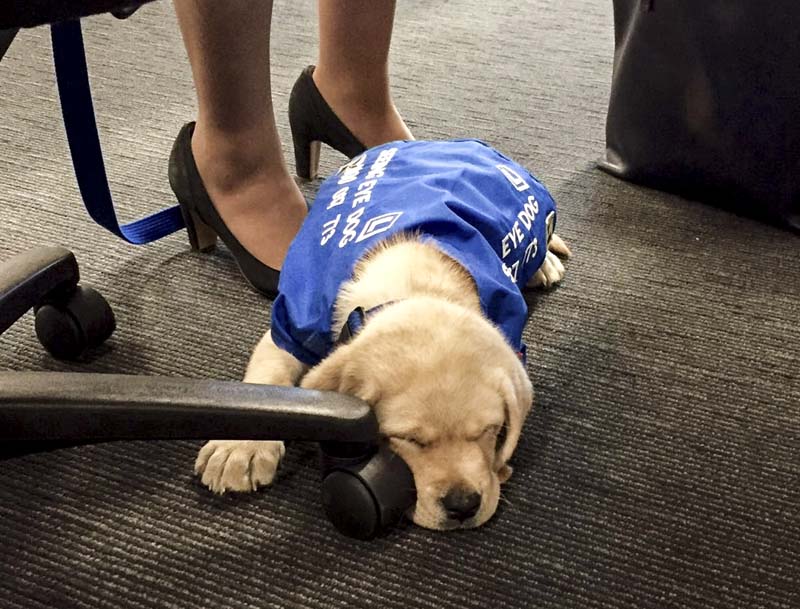 Take Your Dog To Work Day® on the 21st June celebrates the benefits of having a pet-friendly office, including employee morale, reduced stress, greater loyalty and work life balance.
You can find out more about puppy caring HERE.