18 June 2019
Planning for the New Museum for Western Australia has been a process that has understandably taken a few years, but huge strides towards completion were taken recently when a group of community representatives were given access to the construction site with the aim of providing feedback on design.
One of the members of this group is Pamela who, along with her Seeing Eye Dog Jock, will be providing a unique perspective on the accessibility features of the venue – due to be opened in late 2020.
Knowing that she would be doing this inspection while in the process of training with SED Jock, Pamela made sure that she would be prepared.  So, whilst she was at Seeing Eye Dogs in Kensington, Victoria, the team did special training with boots that have been especially designed for dogs.
"We tried the boots during our training in Kensington because I knew the review was coming up. In retrospect, I don't think Jock would have made it without his boots, so I'm glad we did."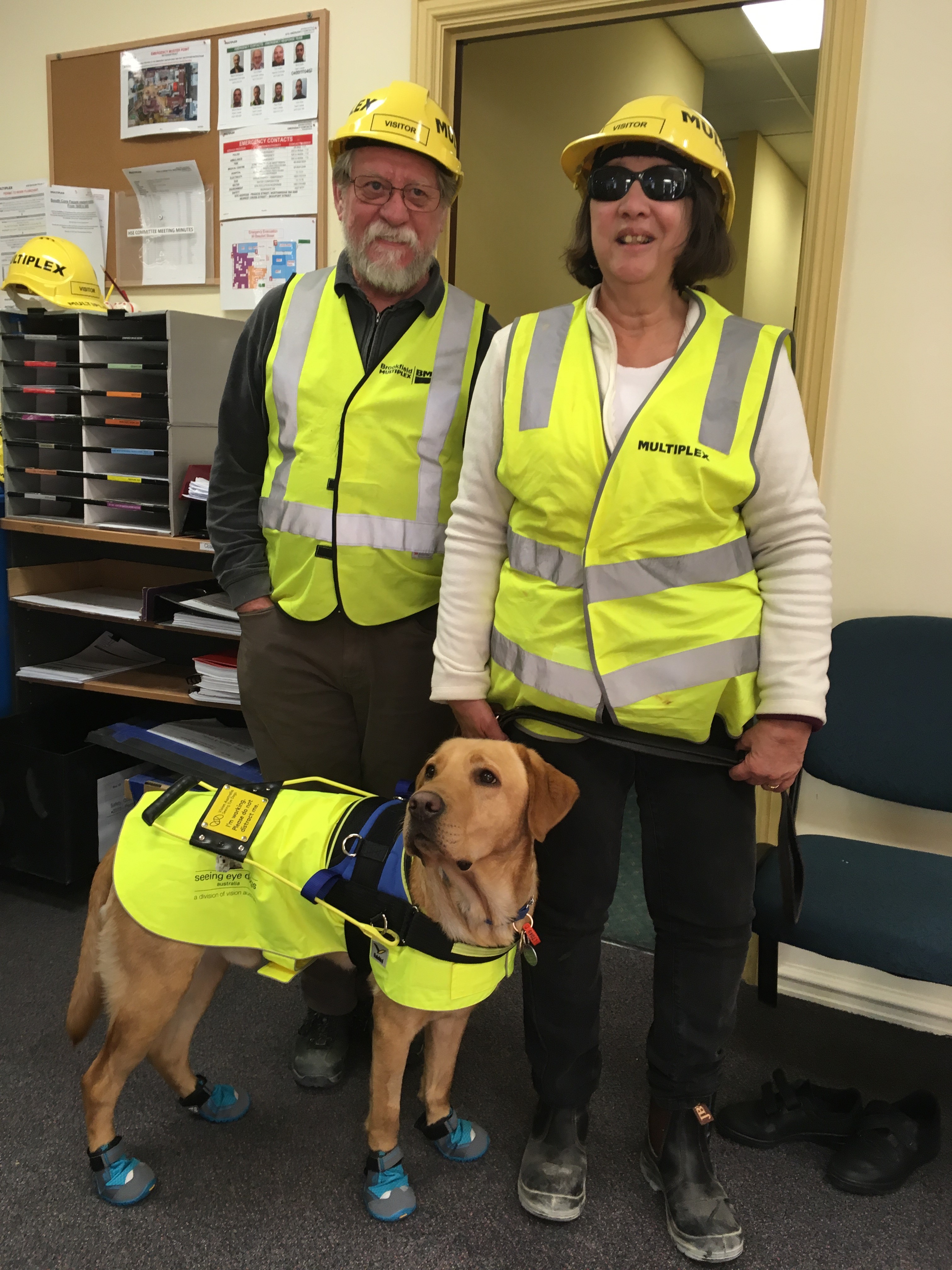 During the inspection of the site, Jock was equipped with boots designed to make walking on tough, or hot surfaces easier on our dogs, and he was also equipped with a specially made high-visibility vest.
Despite only being matched with Jock for close to two months now, the way he moved around the site really struck a chord with Pamela.
"Jock is so new to this, and I think that during this challenge he really earned his stripes. He was very calm around obstacles and nothing really seemed to faze him. I'm very proud of him."
For further information about the museum: http://museum.wa.gov.au/newmuseum