21 March 2019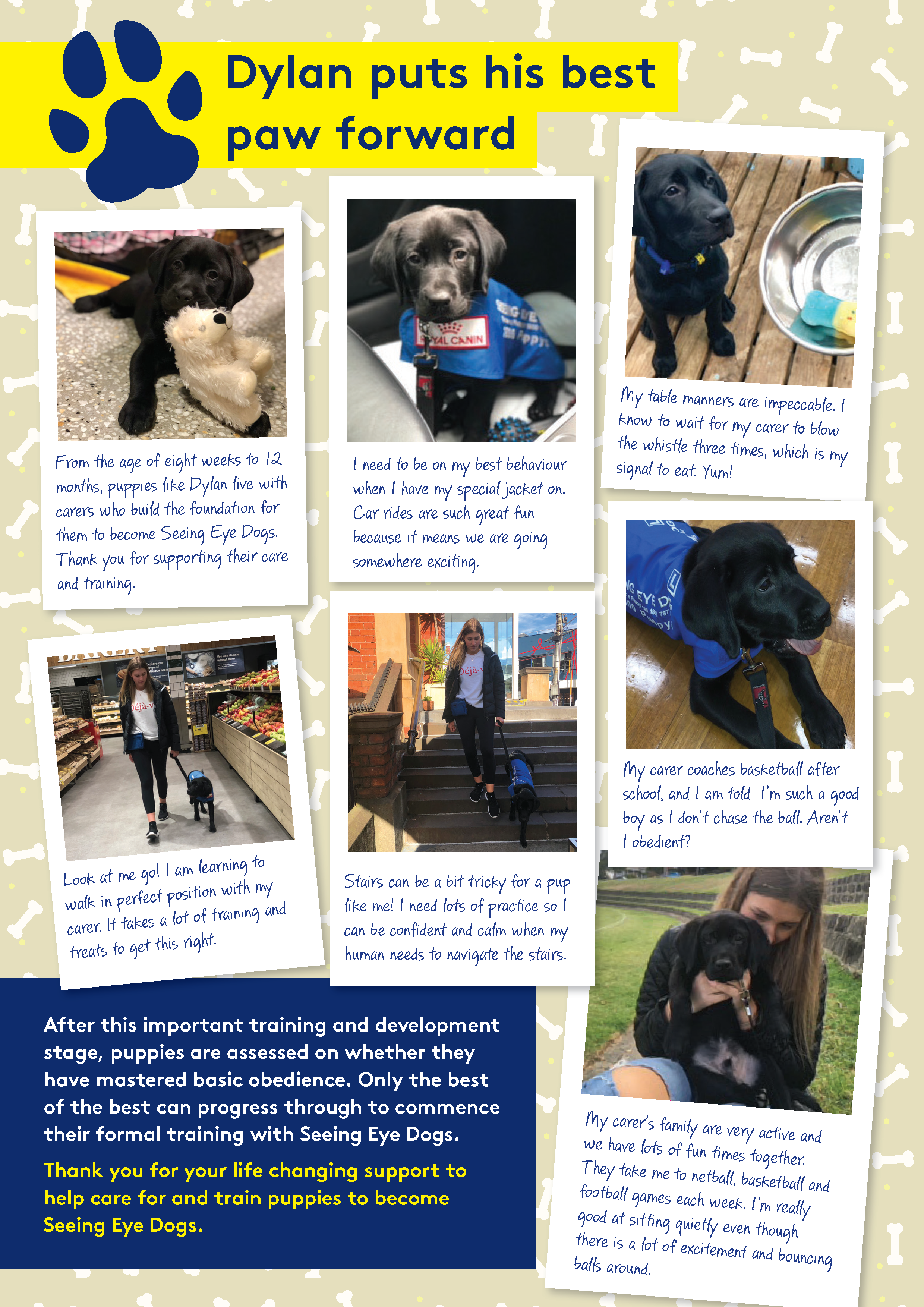 From the age of eight weeks to approximately 16 months, puppies like Dylan live with carers who build the foundation for them to become Seeing Eye Dogs. Thank you for supporting their care and training.
I need to be on my best behaviour when I have my special jacket on. Car rides are such great fun because it means we are going somewhere exciting.
My table manners are impeccable. I know to wait for my carer to blow the whistle three times, which is my signal to eat. Yum!
Look at me go! I am learning to walk in perfect position with my carer. It takes a lot of training and treats to get this right.
Stairs can be a bit tricky for a pup like me! I need lots of practice so I can be confident and calm when weened to navigate the stairs.
My carer coaches after-school basketball, and I am told I'm such a good boy as I don't chase the ball. Aren't I obedient?
My carer's family are very active and we have lots of fun times together. They take me to netball, basketball and football games each week. I'm really good at sitting quietly even though there is a lot of excitement and bouncing balls around
After this important training and development stage, puppies are assessed on whether they have mastered basic obedience. Only the best of the best can progress through to commence their formal training with Seeing Eye Dogs.
Thank you for your life changing support to help care for and train puppies to become Seeing Eye Dogs.