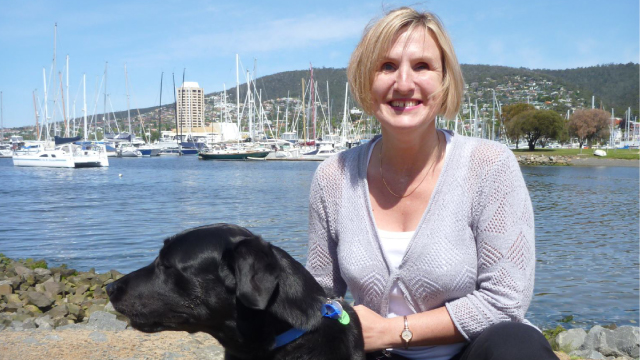 When Jen's first Seeing Eye Dog died, she was devastated. And terrified. Jen didn't know how she would cope without her trusted Seeing Eye Dog by her side.
Jen is completely blind. She had to have her eyes removed after hundreds of painful eye surgeries. And relies on her Seeing Eye Dogs to help her live her best life.
Unfortunately, we have a waiting list filled with people just like Jen, who are waiting for a Seeing Eye Dog. We simply don't have enough dogs to meet demand.
Please give today to help care for and train more pups so we have Seeing Eye Dogs available for people like Jen when they need one.
Jen says:

'I have been at a point where I just didn't even want to be here anymore.

Having a dog is the difference between me being here and me not being here.

It's the difference between sitting at home and having to rely on other people or being able to do what I want, to make my own decision and do my own thing.

I can just be the me, who I was before.'
Please make your tax-deductible donation by 30 June to help care for and train Seeing Eye Dogs for more people like Jen.