How do you take a cute little puppy like Hector and transform him into a highly skilled Seeing Eye Dog?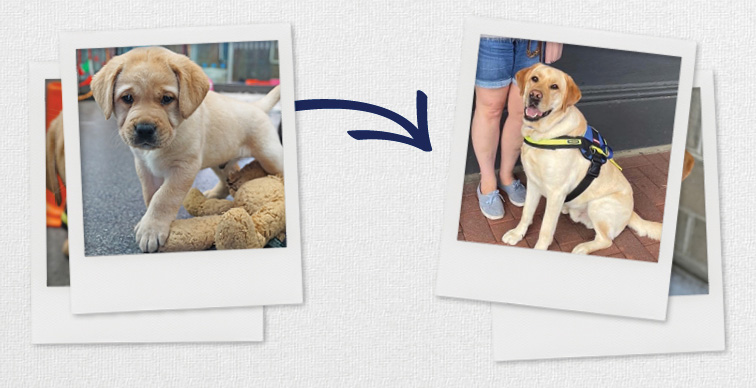 With the help of kind people like YOU!
Through your generosity, you are helping to transform cute little puppies into highly skilled Seeing Eye Dogs.
And helping to transform people's lives.
Take Hector here, for example. He was the cutest, cuddliest little puppy you've ever seen, who tumbled over his own feet. Now, he is transformed into the most professional and proficient Seeing Eye Dog— an expert operative who is changing his handler's life.
It's an incredible transformation, and it's possible because of people like you.
We need to care for and train hundreds of Seeing Eye Dogs like Hector every year, and we simply can't do it without your help.
Your gift today will help transform little cuddly puppies like Hector into Seeing Eye Dogs – and help transform the lives of people who are blind or have low vision.
Right now, on our waiting list there are people who are desperately waiting for a Seeing Eye Dog who will transform their life.
Please, will you give today to help care for and train more Seeing Eye Dogs like Hector?