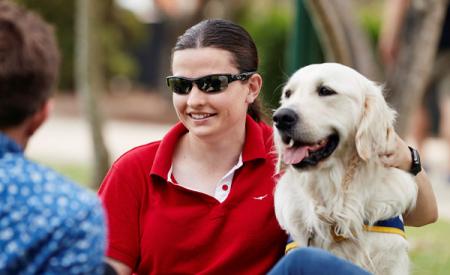 ​
Can you remember the fun and freedom that came with being 18 years old? When Alison turned 18, she was already supporting herself in a country town in Queensland and had a job she enjoyed. Like most young adults, Alison cherished her independence and freedom.
But not long after Alison's milestone birthday, her life took a tragic turn and changed forever when she lost her sight in a horrific workplace accident – she had just turned 18. Not only was Alison robbed of her sight, but her independence and confidence as well.
'There was nothing wrong with my eyes; I was fully sighted until the accident. My vision went because of that and I ended up losing sight in both eyes. I'm now totally blind.'
This bright young woman's plans and dreams were derailed in that accident. A devastated Alison spent two years recovering in hospital and adjusting to life without vision.
For many people who are blind or have low vision, a Seeing Eye Dog is the best chance of getting life back on track. But demand for our dogs is higher than ever and our waitlist is growing every day.
After a long, 17-month wait, Alison was matched with a smart, fluffy golden retriever named Ashton. Alison said:
'Ashton came into my life, and it's like he's bought my sight back. He trusts me and I trust him.'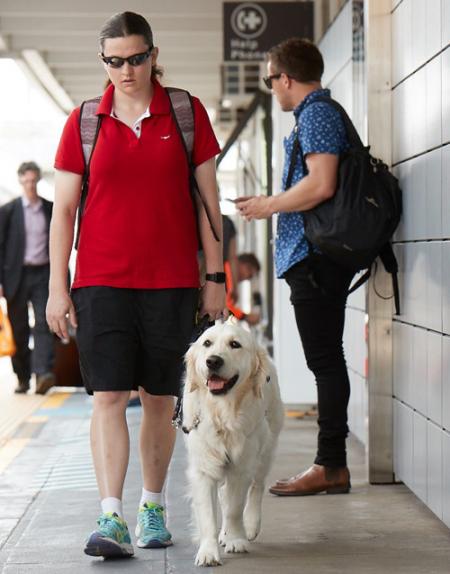 Alison and Ashton are absolutely inseparable now. In fact, their trainers call them the 'A-Team'. She told us how much Ashton means to her:
'Ashton is my world, he means everything to me. Since he's come along, he's changed my life for the better. He given me back a sense of normality that I haven't felt for such a long time, since before the accident. He's become a part of me.'
If you met Ashton you would understand why Alison adores this clever golden retriever. Ashton is especially good at remembering his path and retracing his steps to get back home. He also knows the routes to the train station and the shops, all Alison has to do is say where she wants to go.
The difference that Ashton has made in Alison's life is extraordinary. It wouldn't have been possible without the amazing generosity of our donors.
While Alison and Ashton have each other, there are still many more Australian's waiting for a dog that will change their life.
Please make a donation today. It's the single best way you can help care for and train more puppies to become Seeing Eye Dogs, and support the young people and adults who are desperately waiting on one.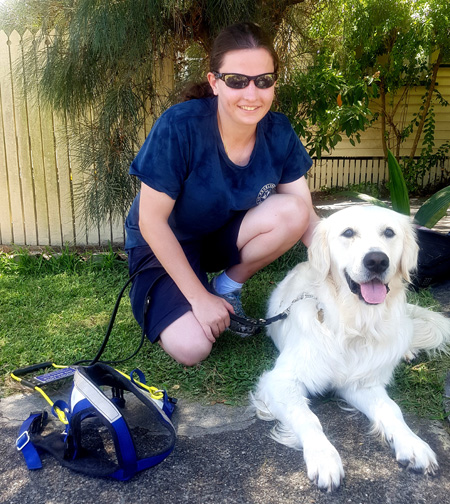 ​